Bill Would Expand Pennsylvania's Options for Truck Stop VGT Machines
1.6K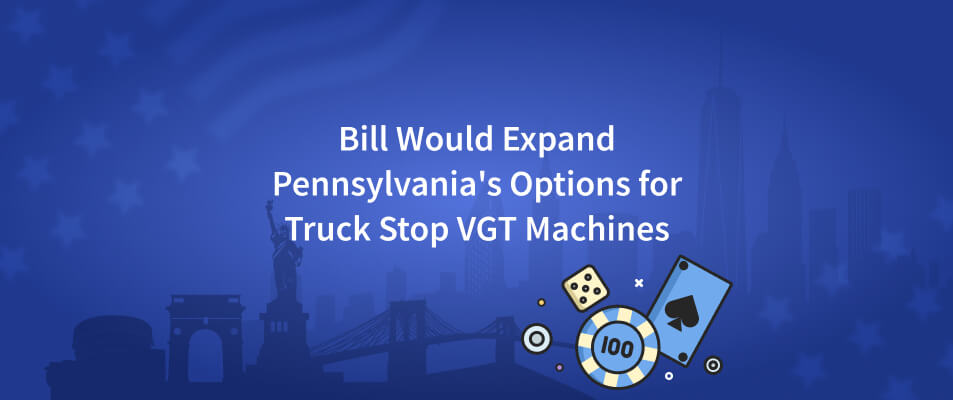 The Pennsylvania Legislature's budget session ended last week with no clear improvements to the state's gaming market, but a congressman from York County hopes for some sort of growth in the coming months.
The removal of the restriction that truck stops housing gaming terminals must sell an average of at least 50,000 gallons of diesel fuel each month was on the bill introduced by Republican Rep. Seth Grove on Wednesday.
There are already 64 such places spread out over the state, and by hosting five VGT machines apiece, they brought in $3.7 million in income in May. They must fulfill the diesel fuel requirement, have a convenience shop, and have at least 20 parking places for commercial vehicles. They are often located in rural locations far from the state's 16 casinos.
Grove stated in a memo distributed to his colleagues before introducing his bill that the diesel fuel requirement included in comprehensive 2017 legislation that also legalized online casinos and sports betting "makes no sense." Grove's bill has been referred to the House Gaming Oversight Committee.
Grove's HB 2743, which would expand the number of VGT machines in the state to compete with casino slot machines, does not appear to have a good chance of passing. There is no agreement among politicians on how to handle competition from so-called "skill games," which are commonly accessible in pubs, clubs, and convenience shops. The casino business has already started pressuring the government to take action.