Denise Smyler Announced As The New Chair of Pennsylvania GCB
1.8K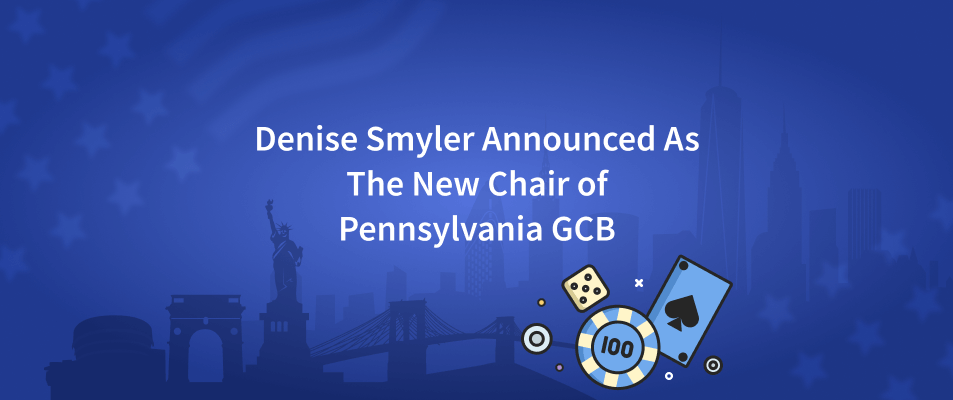 Following the retirement of David Barasch, Denise Smyler was picked as chair of Pennsylvania's gaming regulator. Denise brings with him vast experiences and expertise.
Following a stint as General Counsel for the Commonwealth of Pennsylvania, Smyler joined the Pennsylvania Gaming Control Board (PGCB) in 2019. Smyler handled the supply of legal services to the governor, his senior staff, and more than 30 executive branch and independent entities in his capacity as General Counsel.
Pennsylvania Governor Tom Wolf nominated Smyler after Barasch stepped down after nearly six years on the board, allowing members to serve only two three-year terms. Nedia Ralston, the former director of the Commonwealth of Pennsylvania's southeast regional office, has also been named to the PGCB by Governor Wolf.
Ralston worked as a deputy finance director on the Tom Wolf for Governor Campaign before taking her post in the Southeast Region. Wolf gave his remarks stating that Nedia has been a valuable asset to the commonwealth for ages, and she will do just the same in her new role. PGCB executive director Kevin O'Toole paid respect to Barasch, who guided the state through the launch of igaming throughout his term. He further added that David Barasch's profound experience and steady hand benefited the Gaming Control Board and the public.
He admitted the relevance of David's attributes during the past year of unanticipated shocks to the gaming sectors owing to Covid-19. During Barasch's leadership, the agency handled its casino oversight obligations with desire and dedication while implementing new gambling techniques.