PlayStar Casino Signs a Four Year Platform Deal With GIG
1.8K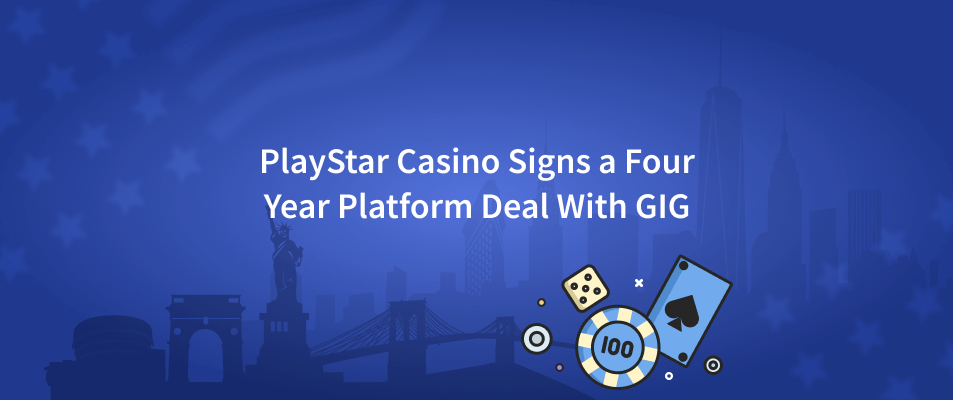 Gaming Innovation Group (GiG) and current partner PlayStar Casino have struck a 4 year deal, allowing the online casino to expand its offering into Pennsylvania.
"We are pleased to announce a new partnership with GiG," said the Director of Marketing. "This agreement will allow us to provide our customers with superior gaming entertainment."
The 4 year deal gives them access into their second state and is based on a revenue share model that can last up for at least four years, enabling both parties more time together in order to maintain an excellent level of customer service while maximizing profits – something we all benefit from.
GiG allowed the operator's launch in the United States earlier this year through a partnership that will enable it to go online in New Jersey in the fourth quarter of this year. This came after the start-up gained entry to the state's market through a relationship with the Ocean Casino Resort in Atlantic City.
CEO of PlayStar Casino Hellberg stated that they were happy to be teaming up with GIG to support Playstar's growth into Pennsylvania. He added that with their preparation for GIG debut in New Jersey, it was only natural to extend that work and replicate their casino offering across the border in Pennsylvania.
PlayStar stated that its product will be powered by individualized features and an emphasis on providing optimal customer support and that it intends to expand its US presence in 2022.