2023 Will See DraftKings Dynasty Rewards Transition to a Tier Credit System
1.2K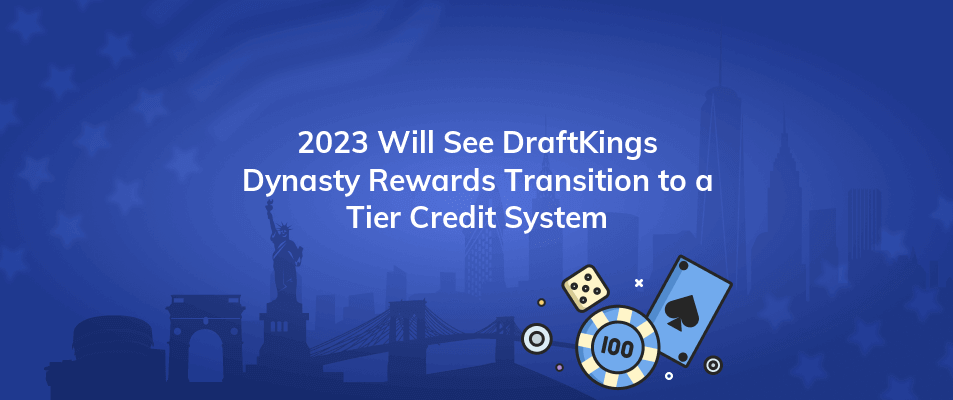 On the online sportsbook and casino of DraftKings, players will no longer be crowned. For their Dynasty Rewards program, DraftKings will now use a Tier Credit structure across all platforms. The concept is still the same because Dynasty Rewards can still be used to redeem great rewards by DraftKings players.
Users of DraftKings must become acclimated to using Tier Credits instead of Crowns.
What is the new Tier Credit system from DraftKings?
The Dynasty Rewards program at DraftKings isn't altering all that much. Currently, players win prizes when they wager on daily fantasy games, the DraftKings online casino, and online sportsbooks. Users will now get Tier Credits rather than Crowns to determine their Dynasty Rewards level.
Where do I find Tier Credits?
Similar to how users gained Crowns. All DraftKings services, including its sportsbook, casino, daily fantasy, and marketplace, can be used to earn Tier Credits.
What is going on with Crowns?
Crowns won't be available anymore, but you can still earn and use Tier Credits as usual.
When will the changes be implemented?
Beginning on January 1, 2023, DraftKings will implement a new Tier Credits system. Users have the remainder of December to use Crowns.
Will Tier Credits be converted automatically on 1 January 2023?
Yes. Once 2023 arrives, users won't need to worry about taking any more action. Crowns will be converted into Tier Credits automatically.
Users of DraftKings may still utilize Crowns to redeem prizes during the month of December. Users can end up winning a vacation on December 12. 48 opulent holidays are being given away by DraftKings this holiday season. Users can browse the Dynasty Store and purchase items with their current credits.