Competing Casinos Work Side-by-Side to Promote Responsible Gambling
1.5K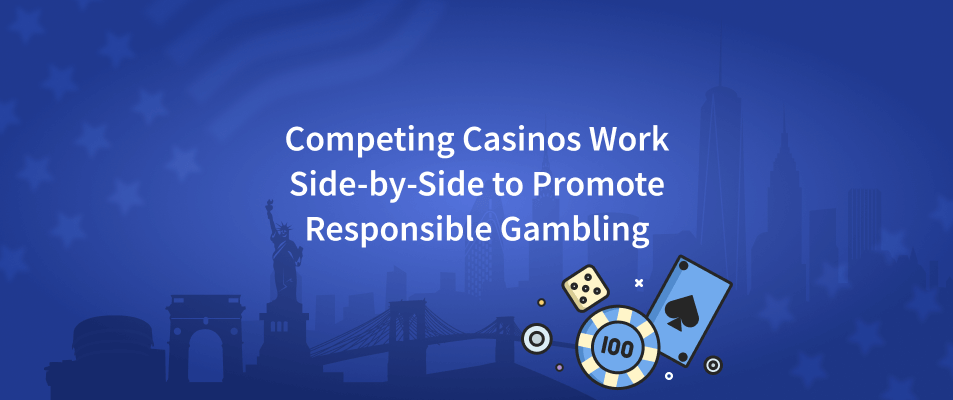 The number of casinos a player can enjoy has expanded quite rapidly over the past decade because of the legalization of sports betting in many US states. There are 14 online sports betting apps as well as 18 casinos online in Pennsylvania alone. More discussions on responsible gambling are now necessary due to the growing accessibility of sports betting and online casinos.
September was Responsible Gaming Education Month, and Cait DeBaun, Vice President, Strategic Communications & Responsibility for the American Gaming Association, conducted a webinar to highlight resources, tools, and the significance of responsible gaming.
The panel discussed technological developments and the nationwide cooperation of significant rival operators to encourage players to play responsibly as online gambling grows.
Technological development provides a lot of opportunities for playing casinos and betting on sports, but the panelists noted that technology may also help industry-wide initiatives for responsible gaming. Operators also work hard to provide and enhance these resources for their clients.
For instance, DraftKings provides education hubs to assist clients to learn about gambling before they ever make a payment. Through tutorials and videos, players receive step-by-step lessons on how to play certain games and read odds. According to Thurmond, DraftKings incorporates responsible gaming throughout all levels of decision-making.
He said that a trained workforce translates to a knowledgeable player base. When individuals are aware of it and consider playing responsibly while at work, it becomes a natural part of what they do.
Charmaine Hogan, Head of Playtech's Regulatory Affairs, said that the uniqueness of problem gaming lies in the fact that it is more than simply a scorecard for how much time and money you have spent online. It examines payment techniques and systems. It examines your bets, deposits, and variations in those. Are you betting more and more every time? How frequently are you doing this? Do you chase losses?
The same technology that makes it possible for an online gaming experience to be more personalized may also be used to modify responsible gaming messages and aid in customer protection.