Online Casinos and Sportsbooks in Pennsylvania Now Require Multi-Factor Authentication
1.3K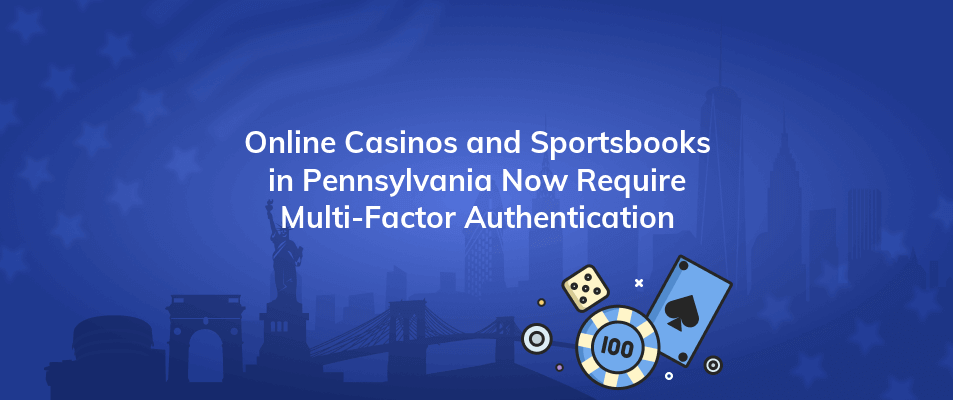 All of the state's online gaming businesses received notification of the change from the Pennsylvania Gaming Control Board in June: Every PA online casino and sports betting app must have multi-factor authentication beginning on December 31, 2022.
The Keystone State's gamblers will barely notice this change. Users of online casinos and sportsbooks must provide additional information by the end of the month in order to access their preferred gaming site.
Multiple, or two-factor authentication is there to merely aid secure their account, even if some gamers might feel it is superfluous. Recently, there have been several instances of online fraud in the legal gambling market, and some operators and jurisdictions are tightening security regulations.
PA joins New Jersey, which likewise implemented similar laws throughout the course of the previous summer. They are currently the only two US states that demand multi-factor authentication for gaming applications.
In order to place a wager in the new year, PA gamers will need to complete an additional step when logging in to an online casino or sportsbook in PA.
In order to use multi-factor authentication, you usually need to enter a six-digit number that was sent to your phone. Any time you try to log in, your smartphone receives a special code from the online betting site you're using. You then have access to the app after inputting it together with your usual information.
While this rule is new, the majority of online casinos and sportsbooks already require two-factor verification. The second layer of protection makes some players feel more secure. This is particularly true when discussing financial security.