Enteractive Enters the Pennsylvania Gaming Market
788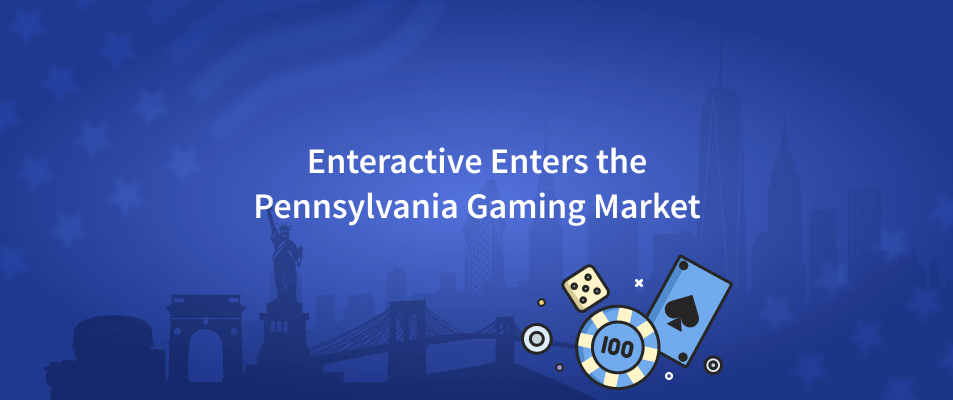 By debuting in Pennsylvania, Enteractive, a pioneer in the market for player retention solutions, has increased its presence in the US. This makes it the third state in which the business can sell its services (after New Jersey and Illinois).
PGCB Provides License to Enteractive
The Pennsylvania Gaming Control Board has given Enteractive the go-ahead to begin operations in the Keystone State. As a result, the player retention specialist, which already has a New Jersey license, will broaden its reach in the US. As a consequence, New Jersey, Illinois, and Pennsylvania will now be able to use the company's services.
Pennsylvania has 9.5 million citizens, many of whom bet on sports with local bookmakers. Enteractive will use its (Re)Activation Cloud to assist gaming enterprises in focusing on their desired demographics. As a result, businesses are able to actively market their products to both players with different degrees of involvement and registered users who have not yet made a deposit.
With the help of Enteractive's API technology, operators will be able to distribute database segments to the company's teams, who can subsequently interact with players right away. The professionals at Enteractive are able to protect clients while converting them into devoted clients through one-on-one talks.
Enteractive is Excited to Enter Pennsylvania
The launch was discussed by Enteractive's CBO, Andrew Foster. He mentioned how well the business has done so far in the United States. Foster claimed that Enteractive was motivated to do more and increase its presence in the US by the enthusiastic way in which gamers are reacting to its one-to-one strategy. Foster and his company are pleased to announce that the business will widen its presence in Pennsylvania as a result.