Two Pennsylvanian Casinos Sold in 3-Casino Deal Worth $1.81B
1.7K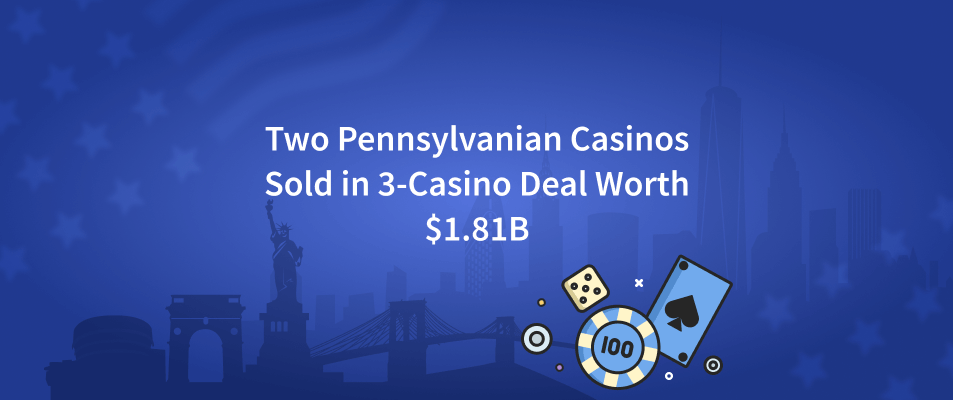 Two casinos in Pennsylvania and one in Maryland have been sold as part of a three-casino deal worth $1.81B, making it one of the most exciting Pennsylvania gambling news.
The Live! Casino & Hotel Philadelphia, measuring a whopping 510,000 square feet, and the Live! Casino Pittsburgh, itself coming in at 100,000 square feet, as well as their respective ground leases, has been sold to Gaming and Leisure Properties.
Cordish Companies previously held ground leases for the properties and will immediately lease back each property and continue regular operations of controlling the gaming operations for each casino.
Also included in the deal is a future partnership with Cordish Casino Developments.
The section of the deal that included the PA casinos concluded in March, with the two properties fetching a combined 4M. The sale of the Live! Casino and Hotel Maryland ended just days before the turn of the new year, making up the other $1.14B of the deal.