Internet Vikings' Multi-Tenant Cloud Hosting Service Launch in PA Has Been Approved
985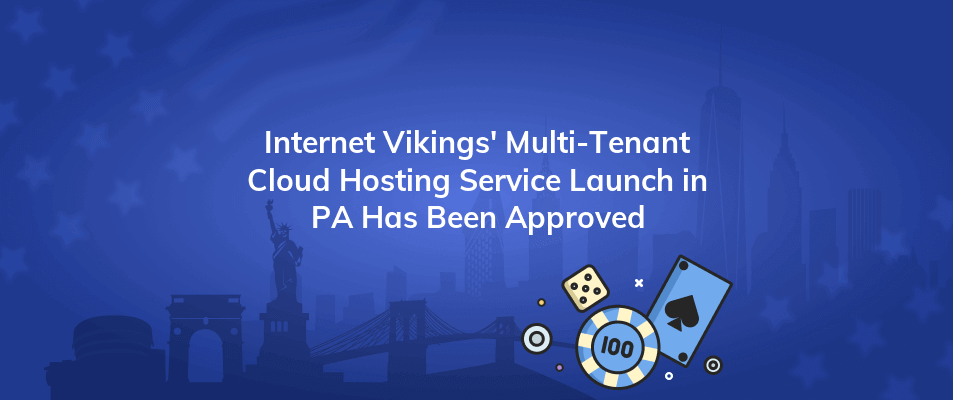 Local gaming authorities have given approval to Internet Vikings' application to introduce its cloud-hosting Multi-Tenant service in PA. A further goal on the provider's to-do list for growing Internet Vikings' clientele and reach in the American online gaming and sportsbook markets is the deployment of its newest product.
With the approval of regional authorities, these have now been extended to Pennsylvania. The CEO and founder of Internet Vikings, Rickard Vikström, expressed his satisfaction with the PGCB's approval to allow the company's cloud-hosting multi-tenant services to operate in PA.
He stated that PA is one of the biggest markets for the iGaming and sportsbook industries because it is one of the few states that allows all forms of online gaming, including online casinos, online poker, and online sportsbooks.
According to Rickard Vikström, this most recent development is not just a significant benefit for Internet Vikings. It enables the business to work on the industry's current global shortage of hardware, which in turn gives their customers a major advantage and enables them to set foot in the NA market more quickly.
As the most secure method of growing its presence in the market of America, IK has continuously worked on solutions and kept up with market trends in the US to appeal to the unique requirements of every state.
About Internet Vikings
Since 2008, IV has operated in the gaming market. Since that time, the business has expanded to become a well-known international provider of iGaming and sports betting services, with its headquarters in Stockholm and more than 50 employees spread across five nations. Cloud hosting across the major global markets is among the services offered by the company.
Vikings' Maltese subsidiary, where the provider's replication servers are kept to enable uninterrupted and smooth operations, supports its services like hosting colocation, VMware hosting, managed hosting, and SEO hosting.