PA Gaming Control Board Issues $284,000 in Fines
1.6K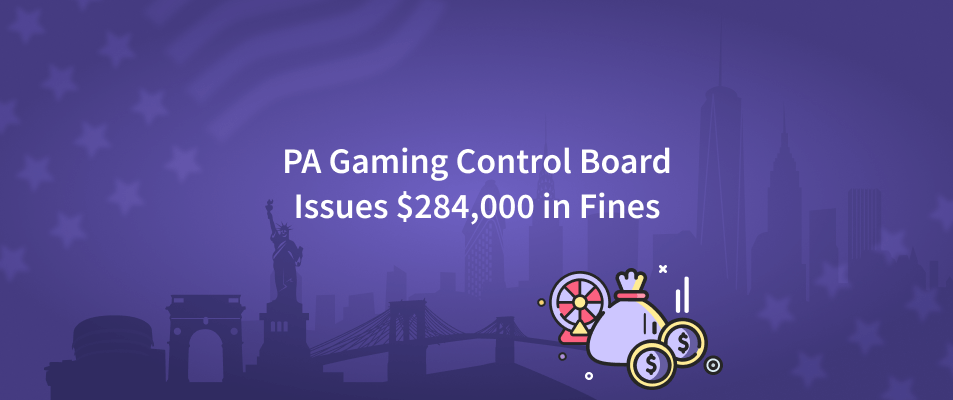 The Pennsylvania Gaming Control Board (PGCB) fined several license holders a total of $284,000, including Penn National and Gaming Boyd Gaming.
The Mountainview Thoroughbred Racing Association was fined $120,000. The first fine of a subsidiary company operating the Hollywood Casino is for permitting a self-excluded client to gamble and then cause damage on other customers' automobiles in total worth $70,000.
The second $50,000 sanction was imposed for the activities of two now-retired employees who "willfully routed funds" to service providers for them to make false disclosures to the PCGB, resulting in reduced license fees.
Meanwhile, Boyd Gaming Corporation was fined $150,000 for failing to disclose information about a critical employee's suitability. Valley Forge Convention Center Partners received a $14,000 fine after allowing a 20-year-old participant to gamble.
After two separate incidents involving unaccompanied children, Sugarhouse HSP Gaming was forced to act. After instances where a 2-year old and 4-year olds were found unattended outside of the casino's parking lot inside their own car with doors unlocked as well as wandering in different parts of the property unsupervised, there had been enough cause for concern that it warranted an additional security team being deployed on site 24/7.
After failing to comply with licensing criteria, SnowShoe Travel Plaza was compelled to relinquish two video gaming terminal licenses and two critical employee licenses.
Fantasy Sports Games was also recently fined $7,500 by the PGCB for operating without a license and promoting fantasy sports.