August Saw Yet Another Period of Growth for PA Online Casinos
1.6K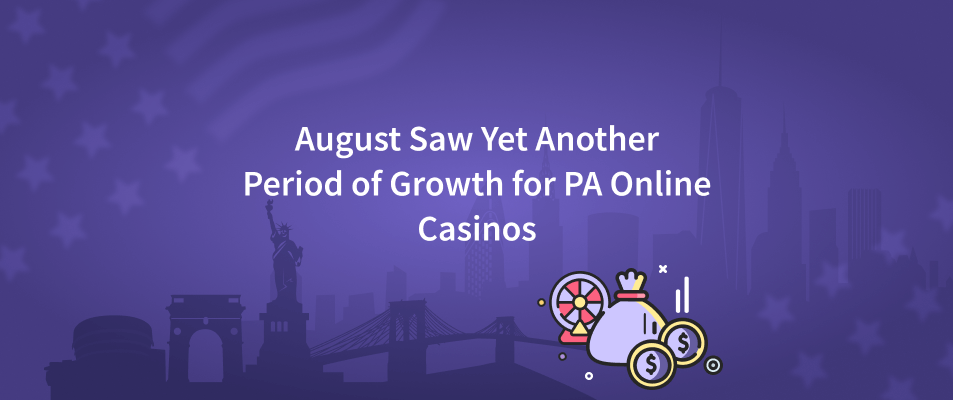 Online casinos in Pennsylvania generated gross revenues of $131.7 million in what was yet another record-breaking month for them.
The Pennsylvania Gaming Control Board's figures released earlier in August were a little appetizer before the NFL season, which is the best time for bookmakers. In August, Pennsylvania bookmakers took $363 million in bets, up $30 million from July. August's revenue increased by 27% MoM to $42.1 million. The hold for PA sportsbooks in August was 11.6%.
According to PA gaming authorities, total internet gambling income in the state reached $425.4 million in August, up 4.24% from the same month last year of internet gambling in Pennsylvania.
PA Online Casino Bottom Line for August 2022
Marc Oppenheimer, the chief marketing officer of Parx, stated that while traffic numbers are strong, slot machine business is down in an interview with Casino Update in September. According to the August statistics, Parx's slot income fell by 10.7% year over year. However, Parx continued to lead Pennsylvania casinos in slot revenue in August.
Pennsylvania's online casino market properly opened its doors in the summer of 2019. There are currently 18 online casinos in Pennsylvania, and several of them provide a huge selection of video poker, table games, slots, and popular live dealer games. With gross revenues of $131.7 million, August was the fourth-best month ever for PA online casinos in 2022. It was a growth of around 6.6% MoM, demonstrating that there is still an opportunity for the growth of iGaming in Pennsylvania.
With $23.6 million (42% YoY increase) in revenue from table games in August, Wind Creek Casino set a new Pennsylvania record. With $17.7 million, Wind Creek just beat Parx to take the state's top spot in table game revenue in August. It was a 6.2 YoY decline, though.
PA Sportsbook Bottom Line for August 2022
On August 16, we saw the release of New Jersey's statistics for online gaming markets, and the state's sportsbooks handled $546.8 million, up 2.8% from July. The MoM handle growth for PA was 7.8%. Sportsbooks in NJ generated $65.3 million in revenue, a 45% increase from July. In terms of handle, the sportsbooks in New Jersey and Pennsylvania were pretty comparable. Pennsylvanian's sportsbooks win (hold) was 11.6% while in New Jersey it was 11.9%.
About 40% of Pennsylvania's online sports betting market share is still held by FanDuel. Despite rising competition, the sportsbook holds around 38–42% of all online bets in Pennsylvania.