Pennsylvania Reaches Its Record Revenues
1.9K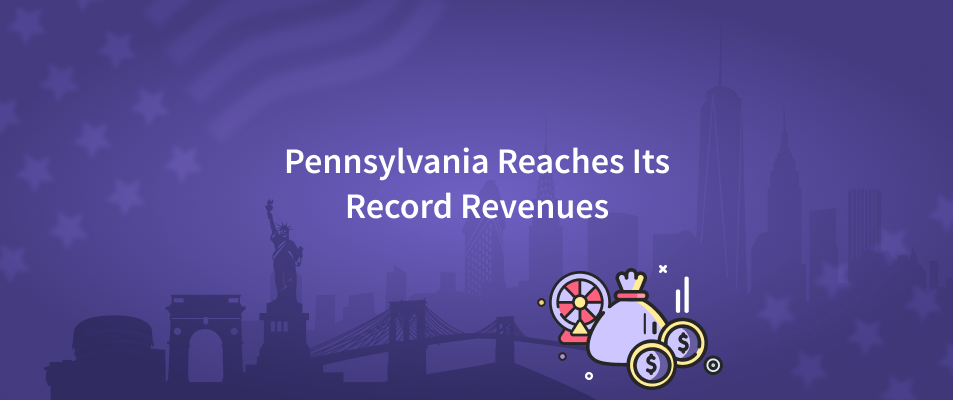 A record revenue figure of $ 3.88 billion for the state of Pennsylvania's fiscal year 2020/21 was achieved-the period of July 2020 to June 30, 2021-representing a 44.4% increase over the previous year.
With $1.89 billion in revenue, slot games were the biggest contributor of the year in Pennsylvania. The second largest revenue source was igaming, which brought in $897.2m, followed closely by table games, which accumulated a total of $721.8m. Revenue from sports wagering increased by 171.6% year over year to $308.8m.
Most of the revenue came from the Parx Casino, which generated an impressive $373.4m from slot machines. Wind Creek Bethlehem and Rivers Casino in Pittsburgh ranked second and third with $221.9m and $196.1m, respectively.
In terms of table revenue, Parx and Wind Creek came in at $174.5m and $133.3m, respectively. The Pittsburgh and Philadelphia Rivers Casinos raised $83.3million and $61.6million, respectively.
With $16.2 million in annual revenue, DraftKings tops FanDuel, with $11.4 million for FanDuel. Revenue for the state of Pennsylvania was $388.9m in June 2021, up 193.3% from the same month in 2020.
The month's retail slot machine revenue was $183.0 million, compared to $60.5 million in iGAMing. Retail table games saw the largest growth, increasing by 563.0% to $76.6 million. As more patrons continue to visit local casinos, these figures are projected to increase over the subsequent years. Bringing much needed jobs and revenue to the economy.