Penn Entertainment Acquired the Remainder of Barstool
1.6K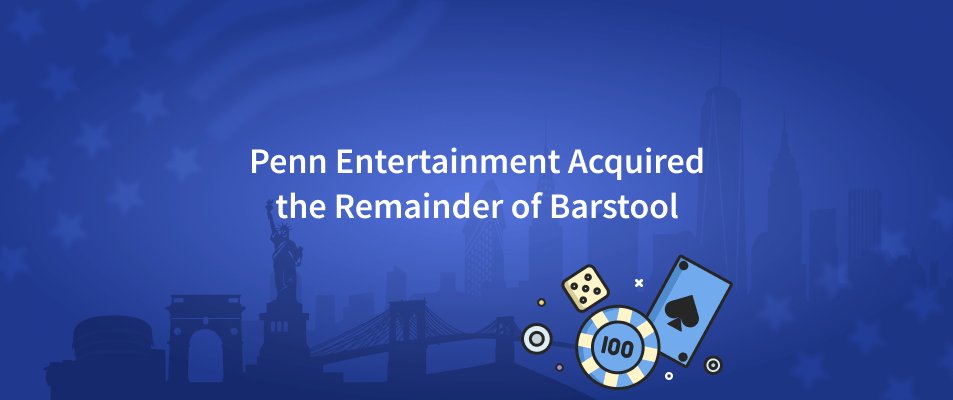 Penn Entertainment, a company formerly known as Penn National Gaming, has exercised its option to purchase all the remaining shares of media company Barstool Sports.
Penn changed the name of its betting product in 2020 after purchasing a 36% share of Barstool Sports for $161.2 million.
Within three years, the operator would subsequently buy a further 14% share of Barstool for $62.0 million, taking its ownership of the company over 50%. Additionally, Penn was given call rights that were immediately exercisable and would enable it to purchase the remaining media company based on a fair market value estimate.
In February 2022, Penn disclosed that it intended to exercise these options and take ownership of the Barstool business by early 2023.
Penn has officially declared that the options have been exercised. So long as it secures all the regulatory clearances, it will finish buying the remaining shares of Barstool in February 2023.
The news follows Penn's publication of its financial results for the first half of 2022. Along with these results, it made the announcement that Penn National Gaming will henceforth be known as Penn Entertainment. During the results call, Chief Executive Officer Jay Snowden also discussed the operator's strategies for a recession that would impact its company but said there had been no indications of a downturn in demand yet.