PlayStar Receives $15 Million to Support its 2023 Pennsylvania Debut
1.2K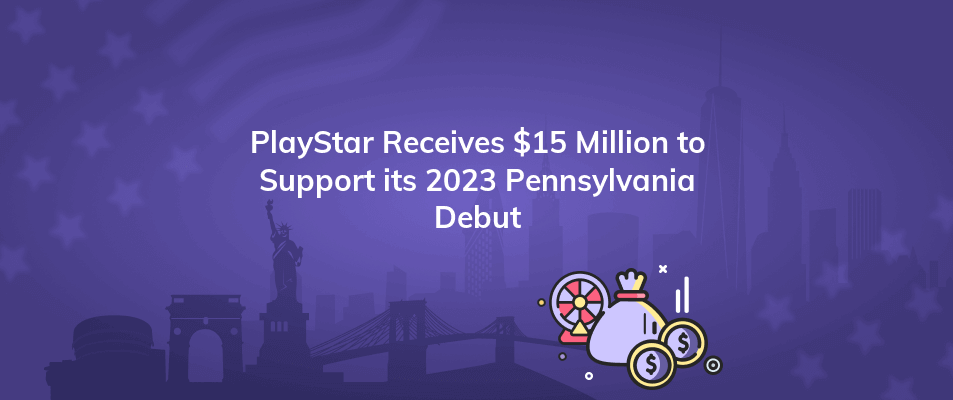 Meyer Global Management, a technology-focused investment company, has provided $15 million in private equity capital to PlayStar Gaming Group, a US-based online operator.
PlayStar and the investor have signed a letter of intent, and PlayStar will utilize the money to help it launch in Pennsylvania the next year.
Currently operating in New Jersey, PlayStar Gaming seeks to provide an online casino experience with a strong emphasis on player involvement and personalization by utilizing real-time data to build custom player experiences.
PlayStar claimed that in its five months of market operation since its soft launch in August, it had achieved a lot of success, surpassing all main KPI projections and already competing against noteworthy rivals, albeit it could not present any statistics to back up this claim.
A venture capital fund, several special purpose acquisition vehicles, a private equity fund, and a conventional long/short equity hedge fund are all managed by Meyer Global Management, a New York-based investment company.
Meyer is looking for innovative investment possibilities, and he thinks PlayStar has a lot of room to develop in the US.
According to PlayStar CEO Per Hellberg, the company is pleased to welcome Meyer Global Management as a stakeholder. Their trust in PlayStar to donate $15 million to assist the business through such economic turbulence speaks a lot about PlayStar's recent success.
Despite the fact that a number of online casinos have had to close their doors in recent months, Hellberg continued, the business has outperformed expectations and is now well-positioned for growth.