The Pennsylvania Gaming Control Board Imposes Fines Totaling $280,825
1.5K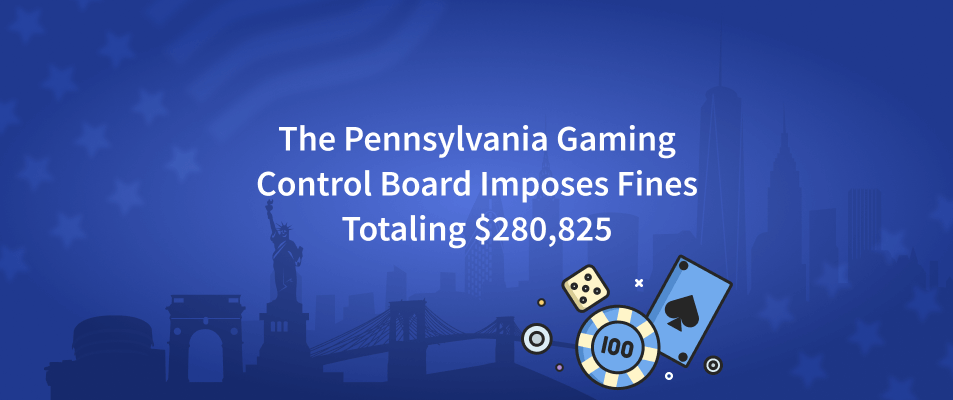 During its open hearing on September 21, 2022, the Pennsylvania Gaming Control Board (PGCB) approved three consent agreements that resulted in fines for two gaming companies totaling $280,825.
Negotiations between the Office of Enforcement Counsel (OEC) and Mount Airy #1 LLC, owner of the Mount Airy Casino Resort in Monroe County, produced two consent agreements that were accepted and resulted in fines of $160,000 and $100,825 each. Negotiations between OEC, Pilot Travel Centers LLC, and PJF Southeast LLC, the owner of two Video Gaming Terminal (VGT) businesses, led to the third sanction of $20,000 being imposed.
Copies of the approved Consent Agreements that provide further information on these issues can be requested from the PGCB's Office of Communications.
Three incidents in which people under the legal gambling age of 21 entered the casino floor and gambled led to a fine of $160,000 levied against Mount Airy #1 LLC.
The second penalty of $100,825 was imposed because Mount Airy #1 LLC neglected to submit 32 corporate or individual renewal applications by the legally required deadlines. A requirement related to Mount Airy #1 LLC's slot machine license was broken as a result of one person's inability to get re-licensing.
The failure to inform the PGCB of a change in ownership of its VGT Establishment's license and the failure to have a major owner licensed led to the imposition of a $20,000 fine against Pilot Travel Center LLC and PFJ Southeast LLC. Two VGT Establishments each run five machines.
The PGCB oversees all the gambling activities in the state, including Internet gambling in Pennsylvania.