97 Slot Machines Are to Be Removed from Rivers Casino Pittsburgh
1K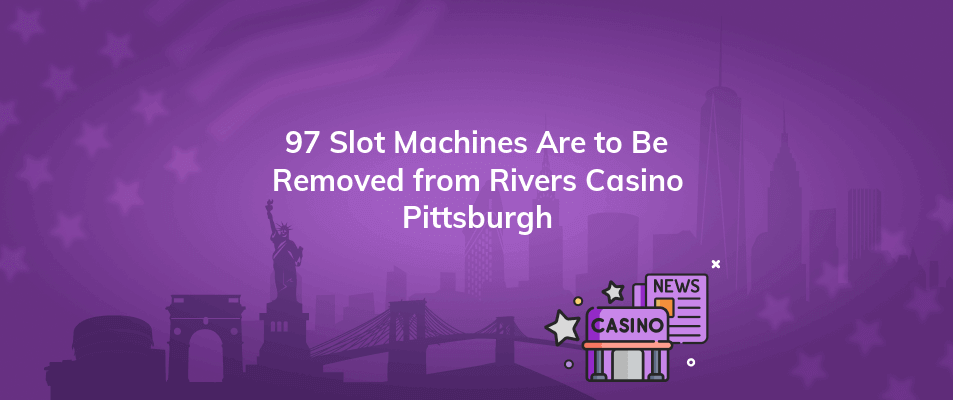 Casinos in Pennsylvania have been steadily lowering the number of slot machines on their gaming floors. The most recent gambling establishment to announce its intention to do rid of approximately 100 games is Rivers Casino Pittsburgh.
The Rivers management gave the same justifications as the other casinos that have done so: basic economics and customer satisfaction. However, worries over Pennsylvania's unregulated skill-based gaming devices are still being discussed.
In its request for permission to remove 97 of its gaming machines at the Pennsylvania Gaming Control Board hearing on November 16, Rivers Casino Pittsburgh cited three key justifications.
Game developers no longer maintain the devices' hardware and software;
The casino requires room to make the gaming floor feel wide and preserve sight lines because newer machines are bigger and higher;
The expense of maintaining the underperforming machines is money spent by the casino.
The machines that must be removed have an average age of 12 years. There will be 2,324 machines left on the gaming floor after the removal of the 97 slots. Additionally, it was claimed that Rivers Casino Pittsburgh will invest $4.5 million this year to buy new slot machines.
One of the casino's objectives is to make the environment more pleasant for visitors in addition to making room for higher-performing slot machines. The casino is eschewing long, straight rows of machines in favor of more compact clusters and carousel configurations. Because of the fewer machine arrays, the end seats are more appealing and the center seats are less empty.