Caesars to Revamp Its Website in Pennsylvania
991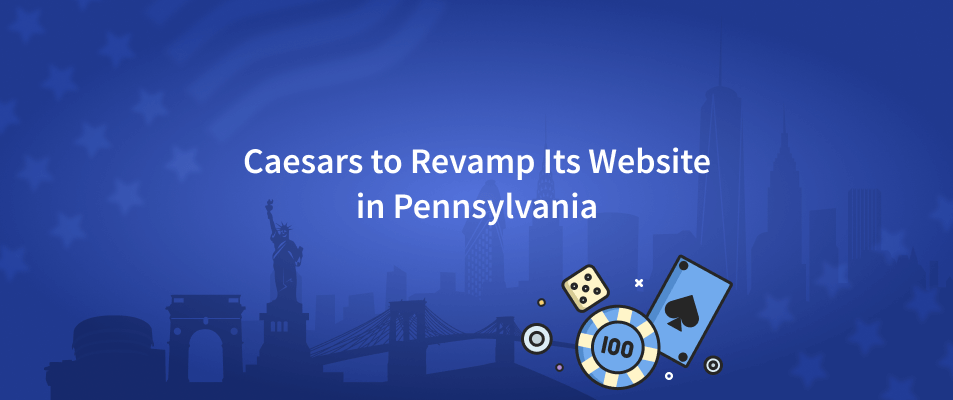 Despite the brand recognition of the gambling behemoth, Caesars Sportsbook's playerbase in Pennsylvania has long trailed behind that of the other online sportsbooks in the state. However, Caesars Entertainment Inc., which has ties to Pennsylvania through ownership of Harrah's Philadelphia, decided to overhaul its online sportsbook and casino in the hopes that it will be more successful in the fiercely competitive industry.
Customers may now access Caesars Casino through a new desktop website as well as a new iOS or Android app. In a news release on Sep 2, 2022, the operator said that the launch will deliver a greatly expanded, feature-rich version of the Caesars Sportsbook & Casino app with mobile sports betting and casino games fit for a Caesar. Caesar's applications are on the primary PA gambling apps when it comes to the quality of content and the entertainment value.
Customers who logged on to the defunct Caesars website were informed that it was being shut down. The website informed the players that Caesars will release the new Caesars Sportsbook & Casino on August 30. On August 29, sports betting was removed from this app because a business is only allowed to operate one online sportsbook in Pennsylvania.
Customers can take advantage of additional ways to deposit funds, faster payout methods, live scoreboards, expanded options for in-play betting, same-game parlays, new cashout functionality, and more ways to bet with thousands of additional markets.
The company also highlighted the new loyalty program which now allows players to earn Caesars points and exchange them for rewards in Caesars properties.