Halloween Costume Showdown to Be Held at Mohegan Sun Pocono's The Haunt at The Hive
918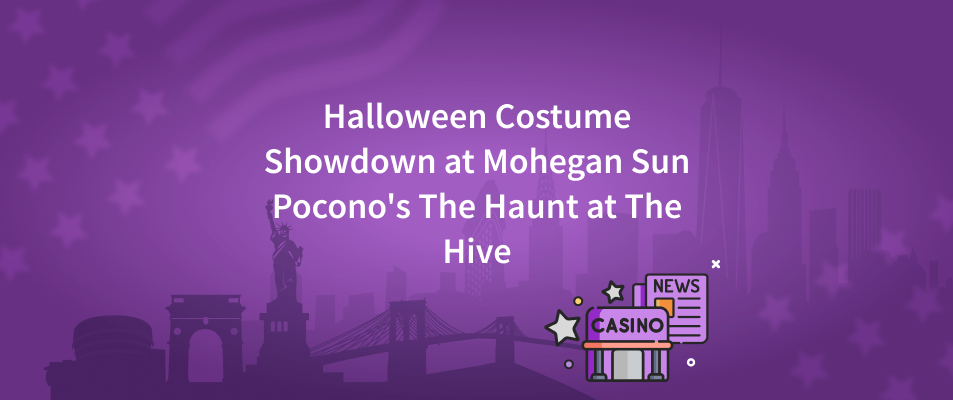 A brand-new Halloween celebration will take place at Mohegan Sun Pocono on Saturday, October 29 from 8 p.m. to 10 p.m. inside The Hive Taphouse. The Haunt at the Hive will host a Halloween costume party where cash awards will be given out for the finest outfits in several categories. The well-known band Screaming Broccolli will also perform at The Haunt in the Hive.
Guests must be 21 or older and register on the Sky Bridge outside of The Hive Taphouse on the day of the event in order to enter the costume party. Three categories will be available for the costume contest: scariest, most inventive, and the best couple or group costume. Each category's grand prize winner will get $300 in cash. After that, each category's second and third-place winners would get $200 and $100, respectively.
Screaming Broccolli, a rock band from Staten Island, New York, will be performing live in addition to a fantastic costume contest. The band has performed all over the east coast and the northeast under the direction of longtime frontman Michael Laughlin. They were named "Best of Staten Island" by SiLive.com. They are renowned for their vast song library, which includes music from artists like The Chain Gang and The Chainsmokers.
The Hive Taphouse is a brand-new bar, restaurant, and live entertainment venue in MSP that serves a huge variety of excellent beers. Additionally, the location offers a jam-packed entertainment schedule, many flat screens for all the big sports, and a fantastic food menu with burgers, wings, flatbreads, salads, and much more.
Check out our guide on how to dress as our favorite Halloween slots characters inspired by the titles from prominent game developers.