Mini-Casinos of Pennsylvania are Holding Their Own, and Two More are Coming Soon
1.2K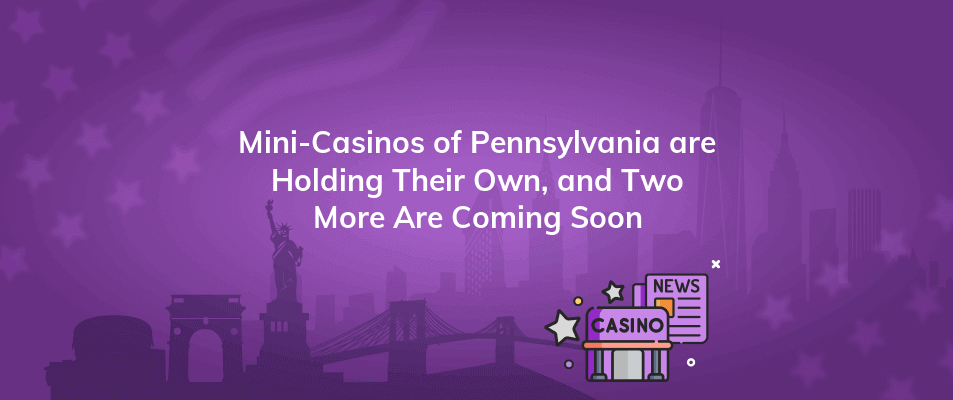 Up to ten new mini-casinos, or satellite casinos, were scheduled to be built in Pennsylvania as part of the law allowing for the expansion of casino gaming.
These smaller casinos may include up to 40 tables and 300 to 750 slot machines. These casinos, which practice convenience gaming, provide fewer facilities in less populous locations than those in Pittsburgh and Philadelphia.
The upfront license fees from auctions for the PA mini-casino alone brought in more than $121 million for the Commonwealth.
Five C4 establishments will be located in Pennsylvania, despite the failure of the proposal to build 10 additional mini-casinos there.
In comparison to the $9.4 million in income collected in October 2021, Live! Casino Pittsburgh's October of 2022 revenue was $8.9 million, according to the PGCB. Slot machine revenue for the month of October totaled $8.2 million, while table game income was $1 million.
The PGCB announced that Hollywood Casino York's October 2022 revenue was $8 million, up 9% from the $7.4 million it brought in during the same month last year. This was well below Hollywood Casino's market-best performance of approximately $69 million, which placed it 14th among casinos in the state. Its gross slot machine revenue for October was $6.5 million; its table game revenue for the same month was $1.3 million.
Two New Mini-Casinos Coming to Pennsylvania
The initial opening date for Parx Casino Shippensburg was November 2022. According to the Parx casino website, the debut of the mini-casinos from Parx has been postponed until early 2023. There will be over 500 slot machines there, 48 electronic tables, a restaurant with 100 seats, and a sports bar.
State College's Nittany Mall casino is still facing fierce opposition from a group of locals. They stated that Ira Lubert inappropriately collaborated with ineligible parties to get the license for her establishment has been under consideration by the Commonwealth Court for a considerable amount of time. Lubert aims to turn the Nittany Mall into a casino in collaboration with Bally's Corp near the Penn State University.