Mount Airy Now Allows Smoking in Their Casino
1.7K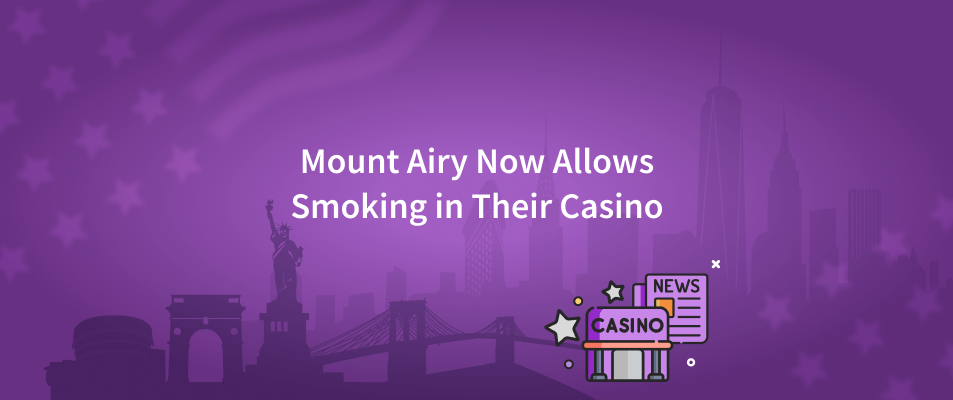 A few months ago, Mount Airy Casino Resort stood out as one of the few casinos in Pennsylvania to prohibit smoking inside their establishment. A recent state hearing for the annual licensing renewal of Mount Airy Casino Resort made it clear that this is no longer the case.
Casino representatives verified that smoking is once again permitted in specified locations on up to half of the gaming floor during the Pennsylvania Gaming Control Board public hearing in Monroe County. As a result of an exemption made for them under the state's indoor smoking statute, smoking is allowed in virtually all of Pennsylvania's 16 casinos, but it wasn't the case at Mount Airy in late 2021 and early 2022.
The establishment reintroduced indoor smoking at some time this spring, and even advertises that fact on its website with a big bold banner. The gaming board staff and commissioners said almost nothing about the subject during the Q&A portion of the hearing, so it is unclear when or why the regulation has changed. As opposed to rules imposed by the gaming board, state laws governing smoking are established by the legislature.
Although a corporate marketing manager said in an interview in November 2021 that the response has been extraordinarily positive to the introduction of a smoking ban, Mount Airy authorities decided not to discuss the change with Penn Bets through a spokeswoman.
After the casino's change of heart, only two Pennsylvania casinos still have voluntary no-smoking policies in place: Parx, the state's oldest and largest revenue producer, which has been forcing smokers outside since June 2021, and Rivers Philadelphia, which adopted the rule on April 29 despite its sister Rush Street Gaming property, Rivers Pittsburgh, allowing smokers on their property.
Check other Pennsylvania gambling news to find our what's going on in the market.