Opening of the Parx Casino in Shippensburg is Delayed Until 2023
1.1K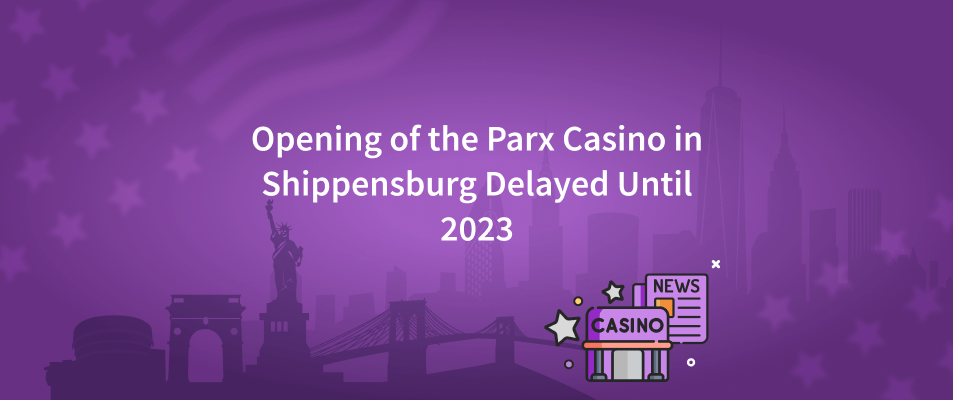 The launch of the Central Pennsylvanian Parx Casino Shippensburg has been delayed. A former Lowe's home improvement store will cost $65 million to be converted into a Category 4 casino by Greenwood Gaming & Entertainment, the casino brand operated and owned by the Green family in Pennsylvania.
The opening of Parx Casino Shippensburg was anticipated for the end of November. On November 2, Greenwood stated that unanticipated building delays brought on by the supplier chain issues had necessitated more time.
In terms of yearly gaming income, Greenwood's Parx Casino in Bensalem, north of Philadelphia, is now Pennsylvania's wealthiest casino. With a winning bid of $8.1 million in the Pennsylvania Gaming Control Board's auction round of February 2018, the business won a Category 4 satellite license.
Shippensburg Township was the subject of Parx's satellite construction since it chose not to decline consideration as a Category 4 location. Greenwood stated that the completion of the casino is delayed until early 2023. There was no precise timeframe.
When it opens for business, the enormous Parx Casino Shippensburg is planned to have 48 electronic table games and around 500 slot machines. Visitors will also be drawn in by a sportsbook with 100 seats, independent betting kiosks, a bar, and a restaurant.
In order to be ready for the casino opening, Greenwood is hiring more people. For more than 50 gaming and non-gaming professions, including bartenders, slot machine operators, kitchen staff, table game dealers, security, waitstaff, hosts, and representatives of player services, Parx Shippensburg is running a number of job fairs.