Penn National Gaming Gets Rebranded to PENN Entertainment
1.6K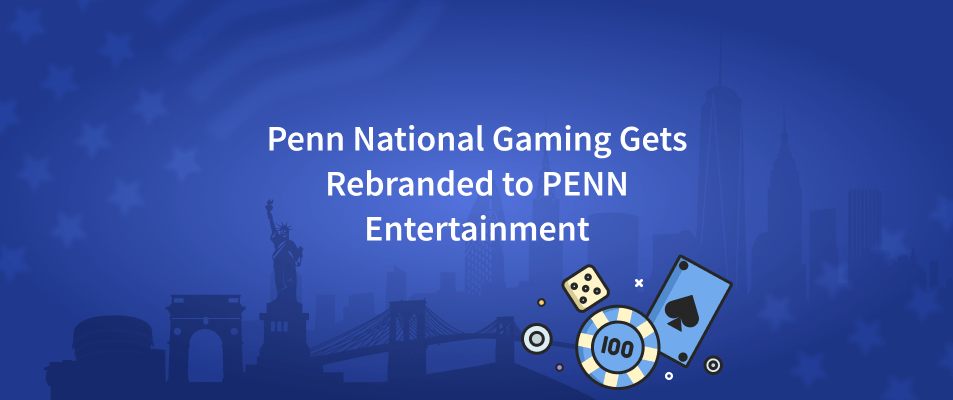 The company with headquarters in Wyomissing, Berks County, which has been known as Penn National Gaming for 50 years changed its name to PENN Entertainment Inc. This was announced on the 4th of August on their second-quarter earnings call.
The switch represents the company's growth from a racetrack and casino operator to one with 44 properties in 20 states and a rapidly expanding presence in internet gambling PA, sports betting, and sports media. This includes the racetrack casinos at Penn National and The Meadows in Pennsylvania, the Hollywood mini-casinos in York and Morgantown, and the online Hollywood Casino and Barstool Sportsbook.
In addition to its gaming activities, the business has recently acquired Toronto-based Score Media and Gaming Inc. and a portion of Barstool Sports, both of which are big investments in the North American sports media market.
In a recent earnings call, CEO Jay Snowden stated that PENN has transformed the business over the past few years through a highly differentiating strategy that is centered on organic cross-sell opportunities. This strategy is supported by investments in market-leading retail casinos, sports media assets, and technology, including a cutting-edge, fully integrated digital sports and online casino betting platform, and an internal iCasino content studio.
The updated name honors the company's history while also more accurately capturing its development as North America's top supplier of integrated entertainment, sports content, and casino gaming experiences.
The business had its beginnings in 1972 with its thoroughbred racetrack, Penn National Race Course, in the Harrisburg area. It has developed into the leader of the local gaming market, which includes operators with an emphasis outside of Las Vegas and Atlantic City, via several expansion phases.
Snowden noted the worries about recessionary aspects that now hang over the gaming sector, but he emphasized that PENN is well-prepared to weather whatever happens. He noted that their ability to adapt is fueled by the lessons learned from the budget cuts that needed to be made during the pandemic era.