Pennsylvania's Gaming Revenue Reaches $429 Million
1.6K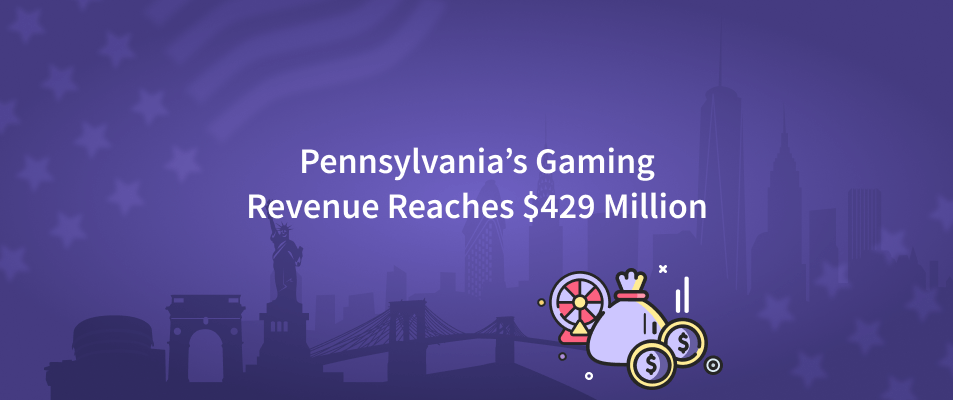 Over $429 million in gaming income was recorded by the Pennsylvania Gaming Control Board in July 2022, an increase of 1.28% over the same month in 2021. The total tax income produced by all types of gaming and fantasy sports in July 2022 was $177.1 million.
The total amount wagered on sports in July 2022 was $336.5 million, a 10.54% increase over the $304.4 million total in July 2021. Additionally, the taxable revenue for July 2022 increased by 28.14% to $25.4 million from $19.8 million in July 2021. The revenue from fantasy competitions fell by 45.32% to $858.5 in July 2022 from July 2021.
The Tokyo Olympics in late July 2021 and the start of a Major League Baseball season after the COVID-19 outbreak shortened the 2020 season might both be contributing factors to the decline in sports betting. Slot machine gross income for July was $213.9 million which is a 4.03% revenue decline from July 2021. The income from table games went down by 0.27% to $86.6 from July 2021.
Online casino gambling in Pennsylvania produced $98.5 million in gross income in July 2022 as opposed to $88.6 million in July 2021, an increase of 11.15%. The total adjusted revenue for video gaming terminals in July 2022 was $3.6 million, which is 3.73% less than the revenue of $3.7 million in July 2021.
At the end of July 2022, four VGT Terminal Operators were running the maximum number of five machines allowed at 66 truck stop locations.