Up to 10 Online Casinos are Coming to Pennsylvania, According to Report
1.5K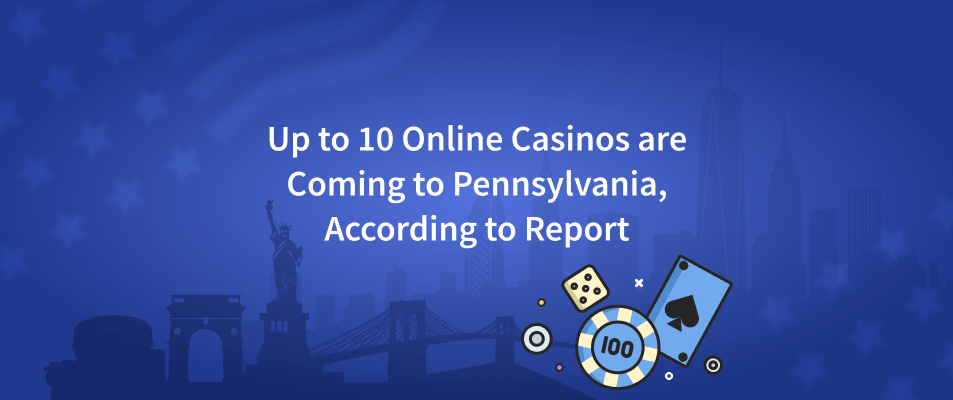 At the conclusion of each fiscal year, the Pennsylvania Gambling Control Board publishes a report detailing activity in the state's gaming business, but it has rarely hinted at potential future growth as it did in this most recent report.
Two more brick-and-mortar sportsbooks will open during Fiscal Year 2022–2023, along with a number of new sports betting websites. Additionally, PGCB employees will work on the debut of up to 10 new online gaming operators.
The majority of the information in the yearly summary was already known, including details on the record-breaking $5 billion in revenue and $2 billion in tax receipts that commercial gaming of all kinds produced between July 2021 and June 2022.
It might be challenging to gain a clear picture of exactly what lies ahead in the state that could increase those numbers even higher because the majority of gaming operators have a tendency to keep the specifics of their long-term plans under wraps. The report's growth projections for the gambling market, which has already grown significantly after legislation was passed in 2017 to permit sports betting, mini-casinos, online casinos, VGT truck stops, and fantasy sports competitions, may be higher than those that were expected.
Particularly remarkable was the part mentioning up to 10 new online gaming sites that will provide casino-style games.
Although the potential competitors for Pennsylvania's iCasino market were not named in the report, the gaming board's communications office revealed that Playstar, Golden Nugget, Bally's Interactive, Fubo, WynnBET, and Fanatics are all undergoing licensing reviews. In addition, a number of additional online gaming companies are anticipated to submit licensing applications in the upcoming months, according to spokesperson Doug Harbach.
According to Harbach, there is no specific timeline for when those $1 million licenses would be issued and new locations may start operating. Each of those operators would need to form a partnership with a Pennsylvania brick-and-mortar casino owner who holds a valid interactive gaming license.