With $151.7M in Revenue, PA Online Casinos Broke the US iGaming Record
1.1K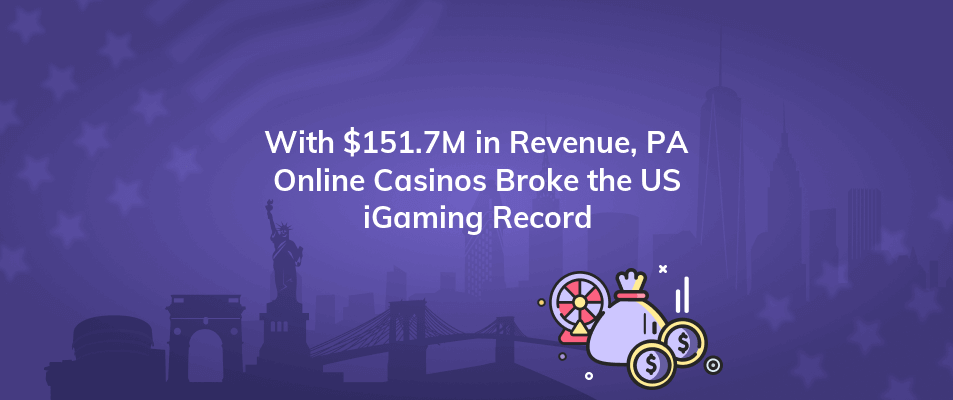 The Pennsylvania Gaming Control Board revealed data on November 17 that demonstrated the state set new records for both online casino and sports betting transactions.
In October, overall revenue from PA online casinos (including poker) reached an all-time high of $151.7 million. In March, Pennsylvania's online casinos broke their own record for gross revenue with $147.7 million.
Pennsylvania sportsbooks hit an all-time high for handle in October with a total of $797.1 million, up $151.9 million from September and 2.7% from the previous year, with all four major sports in play. In terms of revenue, October brought in $61.3 million, an 18% MoM drop from September.
While YOY growth in sports betting is starting to slow down, the online casino industry is still expanding rapidly. The $151 million in total gaming revenue generated by PA online casinos in October set an all-time, all-market record for iGaming in the US. In addition, Pennsylvania passed the $1 billion milestone in tax income for the first time in the country in October, surpassing the far more developed neighboring New Jersey market.
PA became the first state to exceed the $1 billion threshold in tax revenue having tax rates of 54% for online slots and 16% for online poker and table games.
While PA broke the US iGaming handling record, the online casino markets are still expanding. And the PA market is expanding as well, with more than ten online casinos set to emerge.
With lifetime revenues of $1.8 billion and $899.1 million, respectively, Hollywood Penn National and Rivers Philadelphia are the most prominent online casino winners in Pennsylvania as of the beginning of October. In October, the two kept up their high performance as Rivers Philadelphia reported $36.7 million in sales while Hollywood Penn National reported $64.3 million.