The Mohegan Casino Poccono Rebranding Comes with $10 Million Renovation
1K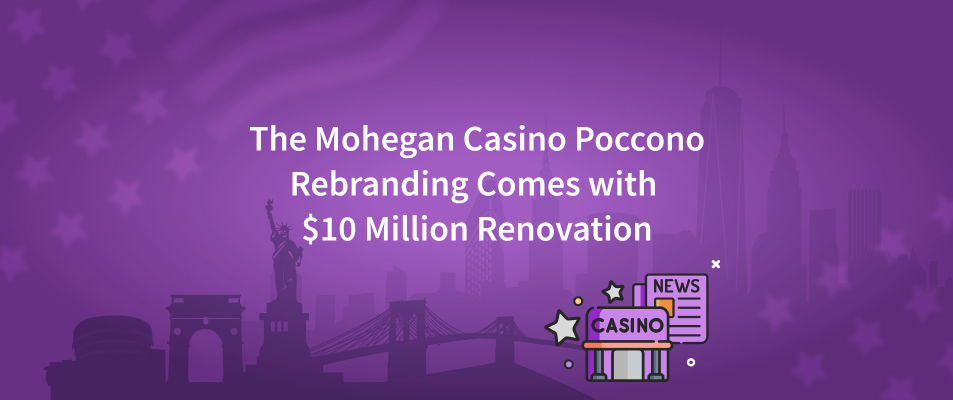 A brand-new name is approaching the well-established juggernaut that is Mohegan Sun. Following a recent brand makeover, the casino site formerly referred to as Mohegan Sun Pocono will now be branded as Mohegan Pennsylvania, adding a new identity to the state's gambling scene.
The Mohegan Pennsylvania location, which debuted in 2006 and quickly rose to prominence as Pennsylvania's first gambling establishment, is also going through significant adjustments. The 237-room hotel in Mohegan Pennsylvania will undergo a $10 million redesign as part of the revitalization strategy known as Project Starlight.
The company recently changed its name from Mohegan Gaming & Entertainment to Mohegan, according to the company's CEO Ray Pineault. The brand is frequently referred to as "Mohegan" by many of its stakeholders, partners, and esteemed customers, thus the new name is a tactical choice that perfectly captures the skills and values of the business. Destinations like Mohegan Pennsylvania have also launched a rebrand in order to establish cohesion across the portfolio of Mohegan, particularly as the company continues to develop in accordance with the Mohegan Tribe's strategy.
Project Starlight includes plans for The Hive Taphouse, a brand-new pub and a venue for live music with a full dining menu, a variety of TVs, and more than twenty beers for visitors to choose from.
In addition, The Hive Taphouse will include a few TopGolf Swing Suites where visitors can engage in additional activities including the Quarterback Challenge and virtual golf matches on renowned PGA courses.